Question No : 1
Which two telecom data settings can be enabled and collected by an administrator? (Choose two.)
정답:
Question No : 2
Which domain attribute must be included to meet the SAML assertion requirement for Just-In-Time provisioning in Workspace ONE?
정답:
Explanation:
Reference: https://pubs.vmware.com/identity-manager-27/index.jsp?topic=%2Fcom.vmware.wsp­administrator_27%2FGUID-06A8E165-8A04-411B-8C96-9BEC0E283D18.html
Question No : 3
DRAG DROP
Drag and drop the labels into the correct boxes, placing them in the correct order from top to bottom, for diagramming a recommended multi-tier VMware Tunnel deployment.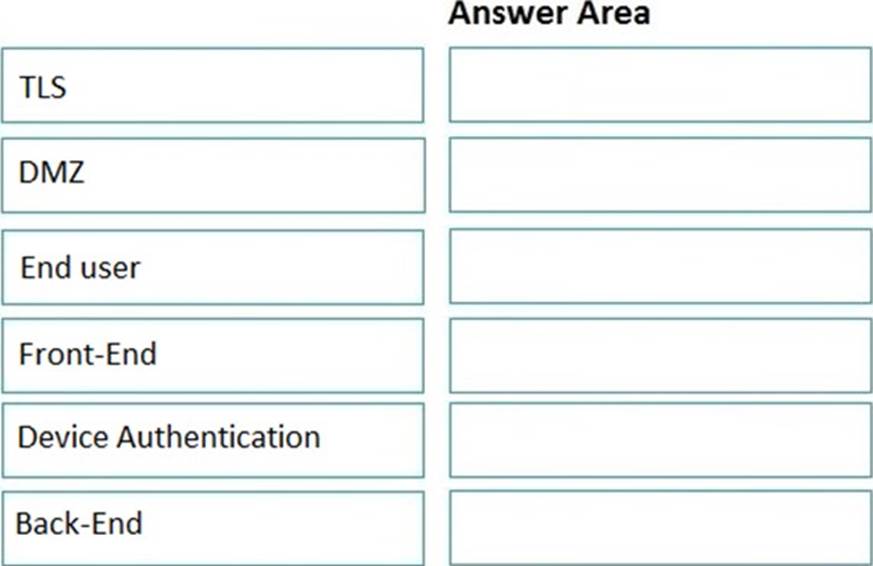 정답: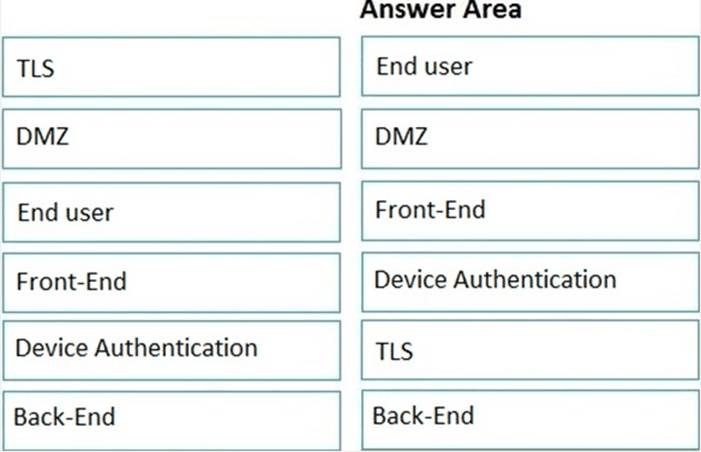 Question No : 4
Which underlying technology does Automation in Workspace ONE Intelligence use to execute Actions?
정답:
Question No : 5
Which are the two device enrollment modes in the Workspace ONE UEM console? (Choose two.)
정답:
Question No : 6
Which is the VMware recommended persistence mode for load balanced VMware Unified Access Gateway servers?
정답:
Explanation:
Reference: https://pdfs.loadbalancer.org/Vmware_Horizon_Deployment_Guide.pdf
Question No : 7
Which component load balances itself through the use of AirWatch Cloud Messaging (AWCM)?
정답:
Question No : 8
Which three configuration changes must be made to use an enterprise Certificate Authority (CA) for Mobile SSO with iOS devices? (Choose three.)
정답:
Question No : 9
Users are reporting to IT they are getting an error when attempting to launch mobile apps that require VPN to access.
Which command would an IT Administrator need to run to check the status of the Tunnel Per-App VPN service on the Unified Access Gateway (UAG)?
정답:
Question No : 10
An administrator is troubleshooting the Per-App VPN function in the VMware Tunnel and runs the following command:
openssl s_client Cshowcerts Cconnect <TunnelHostname>:8443.
They notice that the response is the certificate from their firewall and not the certificate from the Tunnel server.
What remediation step should be taken?
정답:
Question No : 11
What is the VMware recommended practice if you want to apply specific Conditional Access to all your Apple iOS devices regardless of browser or application used on the Apple iOS devices?
정답:
Question No : 12
Which report will give information about source IP when troubleshooting a network access policy in Workspace ONE Access?
정답:
Question No : 13
What role does Workspace ONE Access support in an OpenID Connect (OIDC) authentication flow?
정답:
Question No : 14
Which Workspace ONE component can be integrated with VMware NSX to implement network micro-segmentation?
정답:
Question No : 15
Which URL would an administrator use to download Unified Access Gateway logs without logging in?
정답: